Meet Idaho Joe

Castaway Fly Fishing Shop
1114 N 4th Street,
​Coeur d'Alene ID 83814
Phone: (208)765-3133
Owner: Joe Roope

Business Hours
9am - 6pm Monday to Saturday
11am - 4pm Sunday



---
Scenic Coeur d'Alene, Idaho is the backdrop for Castaway Fly Fishing Shop. Founded in 1981, the philosophy of sustainable fishing and expert craft have been taught and nurtured by Joe Roope and his father Joe Sr. to anglers of all ages and skill level.

Idaho Joe Roope, a master fly tier since the age of 11, has been hammering the waterways of the US and abroad his entire life. He won the prestigious Jackson Hole One Fly competition a few years back. Today, Joe combines his extensive knowledge of fish habitat and casting technique to offer the Inland Northwest world class expertise. He looks forward to sharing with you the best combination of Rod/Reel/Line & Tackle for the waterways he grew up on and loves to fish. If you're new the sport or simply looking for the best holes to catch native fish, Joe and the crew at Castaway Fly Fishing shop will meet and surpass your expectations.
---
Proud to Offer

Founded in 1979 by two young enthusiastic fly fishers who had one goal in mind; to make a living doing what they loved. From the very beginning they understood that fly fishing was a way of life, dreams about big money were abandoned and replaced with the passion of pursuing their destiny. Loop was born!

Today Loop designs, develops and manages every manufacturing process of their gear themselves. All our products were designed and built to last and function in the world's toughest conditions and to last for season after season. Experience, enthusiasm and an unbreakable will has led us to only put the Loop brand on the best products. Loop started out as a dream and for over twenty years Loop has been a leader in the fly fishing industry. Today that dream is evolved into an internationally company focused on delivery dreams to our customers.
---
---
Our Philosophy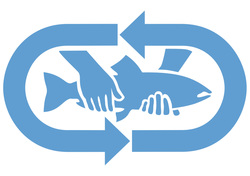 Castaway Fly Fishing Shop is dedicated to perpetuating the wild trout fisheries of the Inland Northwest through responsible catch and release fly fishing for all species, and by advocating and actively participating in the
preservation of wild trout habitat. Therefor all our fishing trips are strictly catch and release whether the piece
of water is designated or not.

Each year, one percent of our annual gross profit is contributed to wild Cutthroat trout habitat
enhancement and restoration projects on the Coeur d'Alene River.
---